JWE is a company focusing on the storage technology trend, ATA over Ethernet, for years.
On expertise of the storage and networking, we combine AoE and SATA RAID in to a out of box SAN storage in a very flexible range covers professional as well as SMB market segments, by providing RAID 0,1,3,5 on multiple-bay hardware platforms.
Strategically partnering with IC makers ensures the company is a head from the others in engineering and design ability of AoE RAID storage.
We are looking for global partners who are excellence in market knowledge and ability working together to build up value in this rapidly growing market.
If you are interested in AoE business, please feel free to contact us.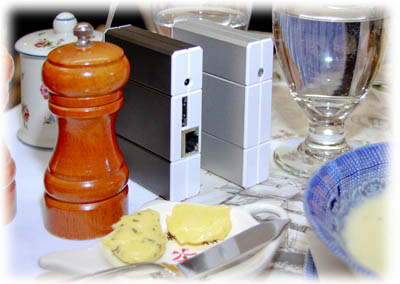 What is AoE enabler all about?
"AoE enabler" is a concept developing by JWE. We are trying to find out an way that bring this excellent SAN technology more reachable to everybody. We want to build a device that "enable" AoE function to a normal storage unit.
What is Seediq?
Seediq is our first project code of AoE enabler products. It means "of People" in an aboriginal language that already extinct in Taiwan.